The strikers' hope for a massive, economy-jarring, state-wide "walkout" failed because the hard-working, wage-cutting illegal aliens are not critical to any section of the U.S. economy, except the fruit-growing sector.
Perhaps 10,000 illegal aliens — including many family members — turned out for the June 1 "Day Without Immigrants" protest. Most of the turnout took place in the Immokalee agriculture district where farmers prefer cheap and disposable workers over U.S-built, labor-saving harvesting machines.
Many of the illegal migrants waived their home-country flags: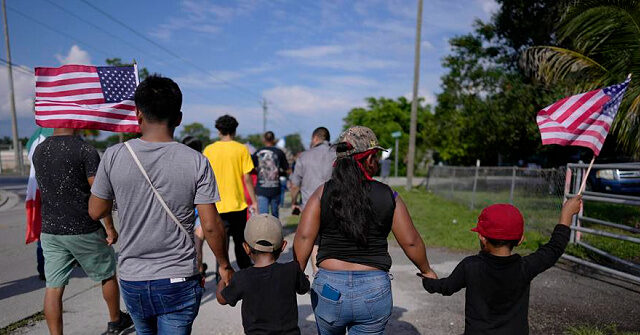 Several thousand illegal migrants protested in Florida's streets against Gov. Ron DeSantis's state law that may shrink illegal immigration.