Last week, police forcibly removed a 16-year-old honor student — in handcuffs — for defying her school's mask mandate.
As you can see, the scene was both peaceful and outrageous: The school required two good-sized policemen to cuff and remove one skinny young lady who resisted in no way whatsoever.
The charge?
Trespassing
, according to Fox News.
Even crazier, the entire school was locked down for 90 minutes during what the Laramie
Boomerang
described as a "showdown of wills" between Grace and school administrators.
The young outlaw was apparently standing peacefully in the school lobby, awaiting her fate, when the lockdown
It's a brutal equation some American schools and universities are teaching students this fall: wear the mask or wear handcuffs. The most recent example comes from Laramie High School in Wyoming....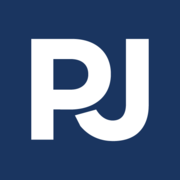 pjmedia.com