Case in point: bills proposed by a Democratic president, rammed through Congress by Democratic lawmakers, and voted on exclusively by Democrats are actually "bipartisan" according to the White House.
Biden campaigned and took office as the "unity" president. A noble aspiration, to be sure. The only problem is that no Republicans have actually voted for any of his grandiose schemes. The trillions of dollars of debt he is adding to the balance sheet is Democratic Party debt.
But the White House believes that Biden's giveaways are popular and that many Republicans love getting government goodies just as much as Democrats. How does the White House know this?
Polls, of course.
The Hill:
Biden officials argue that the measures they are proposing have broad public support from members of both parties in polling, and that some of the ideas have been backed by GOP lawmakers in the past.
"Biden is taking a bet that Congress is more divided than the country and, with an ability to appeal directly to the voter on policy issues, he can circumvent a polarized Congress that will likely take a long time to get its act together in terms of working across the aisle," said a Democratic strategist.
"It's been overwhelmingly popular," Biden said in Pittsburgh this week "If you live in a town with a Republican mayor, a Republican county executive, or a Republican governor, ask them how many would rather get rid of the plan. Ask them if it helped them at all. It's what the American Jobs Plan is about — the new one I'm proposing."
Joe Biden is going to get "unity." He will get it even if he has to just make stuff up.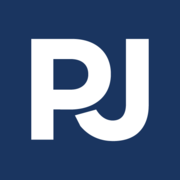 pjmedia.com