Opinions are my own...
PREMO Member
Patron
This is cool...
Click on the area circled above and the video will detach and anchor to the bottom right of your page. Now you can scroll through the page and/or reply while still being able to see/hear the video.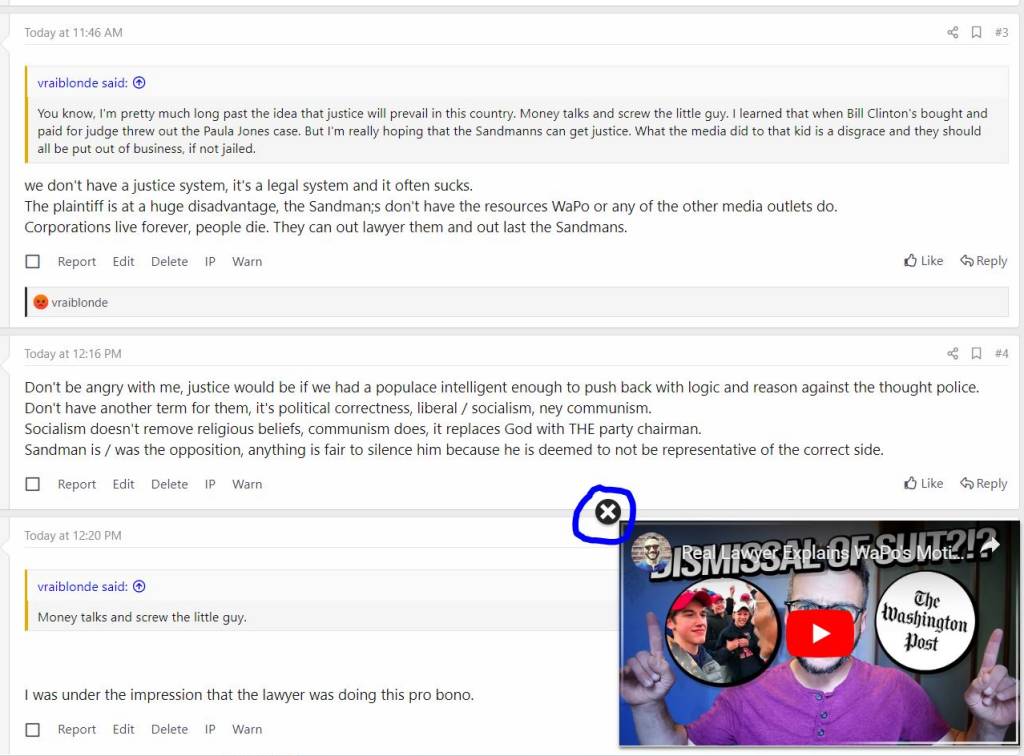 Click on the X circled above to un-anchor the video.