Opinions are my own...
PREMO Member
Patron
I'd be surprised if they agree to hear this.
Thomas More Law Center Asks Supreme Court To Decide How Far Schools Can Promote Islam And Disparage Christianity

ANN ARBOR, MI – As a Christian and 11th-grader at La Plata High School in Maryland, Caleigh Wood was taught that "Most Muslims'

faith is stronger

than the average Christian." She was also required to profess in writing, the Islamic conversion creed,

"There is no god but Allah, and Muhammad is the messenger of Allah."

Ms. Wood believed that it is a sin to profess by word or in writing, that there is any other god except the Christian God. She stood firm in her Christian beliefs and was punished for it. The school refused her request to opt-out or give her an alternative assignment. She refused to complete her anti-Christian assignment and consequently received a failing grade.

As a result, in January 2016, the Thomas More Law Center (TMLC), a national public interest law firm based in Ann Arbor, Michigan, filed a federal lawsuit on behalf of Ms. Wood claiming the school had violated the First Amendment Establishment Clause and her right not to be forced to profess faith in another religion. Both the Federal District Court and the Fourth Circuit Court of Appeals ruled in favor of the High School's Islamic curriculum.

https://www.thomasmore.org/press-releases/thomas-more-law-center-asks-supreme-court-to-decide-how-far-schools-can-promote-islam-and-disparage-christianity/
Here is the Petition for Writ of Certiorari
asking the Supreme Court to decide whether any legal basis exists to allow public schools to discriminate against Christianity while at the same time promote Islam
:
https://www.thomasmore.org/wp-content/uploads/2019/05/Wood-Petition-to-Print.pdf
PARTIES TO THE PROCEEDING

Petitioner is Caleigh Wood, who was plaintiff in the
courts below. Respondents are Evelyn Arnold and
Shannon Morris of the Charles County Public Schools,
who were defendants in the courts below.
This is our original story: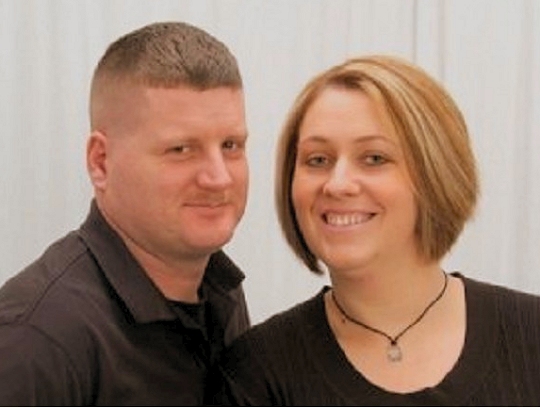 A Charles County couple has launched a federal lawsuit against the Charles County Public Schools, the Board of Education, and the Principal and Vice-Principal of La Plata High School for allegedly indoctrinating their daughter into Islam.
426 reader comments at the bottom, the most for any news story ever.
Last edited: