This fool Louis DeJoy has really hosed the US Postal Service.
3 weeks ago I ordered an item from Texas and paid for Priority Mail which was supposed to be a 3-Day delivery by USPS standards. It bounced around inside of Texas for 5 days. It finally made it to me on day 8.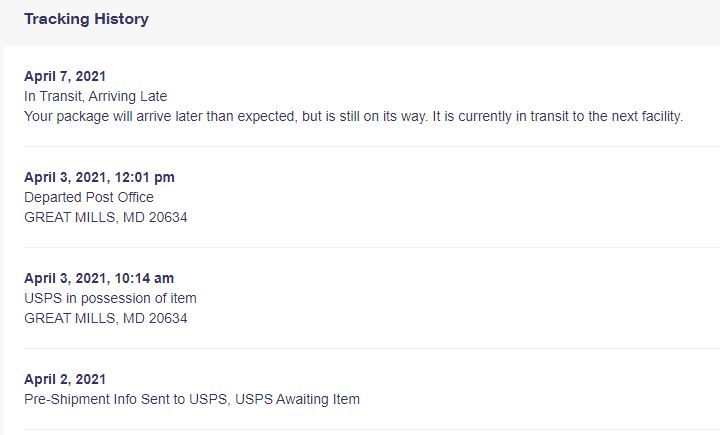 On Sat. April 3 I dropped a Priority Mail box off at Great Mills destined for Pennsylvania --- you know, that big state right above us. It should have arrived on Tues, Apr 6. As of now, it is sitting who knows where and they haven't even updated the status since the 7th. No estimated delivery date.
Last year someone mail me a wedding invitation from Virginia (2 hour drive to their house). It arrived 1 week after the wedding.
Other than a few problems in the past with a lazy local contract delivery person, I have never had a significant issue with USPS deliveries.
Let's say for the sake of argument the NoJoy really has some great plan to make the USPS a lean, mean delivery machine. I don't think that ripping the thing apart and ****ing it up beyond recognition for going on a year really constitutes the great business man he would have us believe he is.
Supposedly, no one can rid us of this bufoon except the USPS board of Governors. Not even King Biden or Prince Hoyer can do anything. They can stage a trial accusing Trump of absolute bullshit, yet they can't fire this one lowly appointee?
I think I'm going to file a refund request on this last package for late delivery and see how amusing that turns out to be. I'll keep you posted.
Last edited: