"Today, Facebook caved to a pressure campaign by far-left activists, effectively censoring our effort to inform voters about Democrat threats to women's athletics," American Principles Project (APP) PAC Director Terry Schilling wrote in a statement.
"Our ad campaign makes a very simple claim: policies supported by Joe Biden, Sen. Gary Peters and other Democrats would destroy girls' sports. There is ample evidence for this claim and more coming in every day. Nothing in the PolitiFact review shows this claim to be false," Schilling explained. "Yet Facebook has nevertheless decided to declare that our ad might 'mislead people' because it is 'missing context.' Apparently, they believe the ad will only be fair if we also include the leftist 'arguments' against us."
"Do we now need pre-approval from Democrats before we run ads critical of their policies? This is an absurd standard — one which Facebook obviously doesn't hold the other side to," the APP director concluded.
APP shared the flag with PJ Media. "A Post Shared by Your Page Is Missing Context," the notice reads. "Independent fact-checkers at PolitiFact say that information in a post shared by American Principles Project is missing context and could mislead people. We've added a notice to the post."
Facebook flagged an ad attacking Joe Biden on the Equality Act, claiming it was "misleading" to say trans activism will destroy women's sports.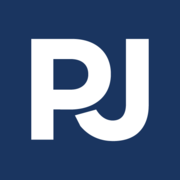 pjmedia.com