In other words, a mere accusation, without investigation, could get you fired from the Biden administration. I wonder, does this rule apply to the president?
Over the years, Joe Biden has repeatedly been accused by women of inappropriate comments and contact, including sexual assault.
During the 2008 election cycle,
Ally Coll
was helping run a reception for about 50 people. After Biden arrived, she was introduced to him, and,
according to Coll
, Biden "leaned in, squeezed her shoulders and delivered a compliment about her smile, holding her 'for a beat too long.'" Biden's behavior made her extremely uncomfortable.
"There's been a lack of understanding about the way that power can turn something that might seem innocuous into something that can make somebody feel uncomfortable," said Coll.
Another accuser is
Amy Lappos
, a Democratic political activist. Lappos claims that during a 2009 political fundraiser in Greenwich, Conn., for U.S. Rep. Jim Himes, then-Vice President Joe Biden touched her inappropriately.
Joe Biden's attempt to contrast himself with the big old meanie that President Trump was took a laughable turn Wednesday evening when he announced a zero-tolerance policy for those in his admini...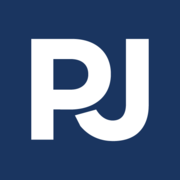 pjmedia.com