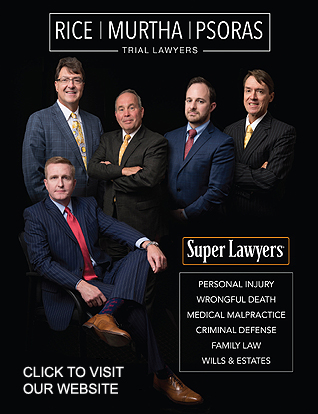 With over 120 years of experience, their team of lawyers and experienced legal support professionals work to help you in a time of legal need.
​
HARFORD COUNTY, MD
(January 22, 2023) - Officials from Johns Hopkins Hospital reported Robert G. Kellogg, 38, died yesterday from injuries he had received during a fire inside his Joppa camper trailer in the fall of last year.
On October 18, 2022, at around 8:20 p.m., a passerby observed a large fire on the property of B&T Services located at 415 Pulaski Highway. Harford County Sheriff's Office was the first to arrive and discovered Kellogg with severe burns and heavy fire throughout a 30' foot camper trailer between two buildings. Kellogg told responding deputies he was having problems with his heater and that the trailer exploded. Investigators learned the man was an employee of the company who had permission to park his camper on the property.
Firefighters from Joppa-Magnolia Volunteer Fire Company and surrounding departments contained the blaze before it spread to the adjacent buildings. Paramedics treated Kellogg and transported him to Johns Hopkins Bayview Burn Center, where he was treated initially with over 60% burns to his body. Kellogg was later transferred to Johns Hopkins Hospital ICU for treatment.
After a lengthy investigation, and with the assistance of surveillance footage, Deputy State Fire Marshals concluded that Kellogg operated a forklift to move a 120-gallon propane tank from a garage on the property to his nearby trailer. He then returns the forklift and goes into his trailer. Approximately 75 minutes later, the trailer explodes, and Kellogg escapes the burning remains. Investigators concluded Kellogg had improperly connected the larger tank to his campers' propane system.
"I cannot emphasize enough that people should never tamper with their propane tanks or lines to the appliances in their home. Do not try to repair or modify valves, regulators, connectors, or tank parts. Propane cylinders have special components which keep them safe for use with grills and other propane appliances. An improperly connected tank or appliance can cause a gas leak. Licensed propane service technicians have the training to install, maintain, and repair your propane system and appliances."
stated State Fire Marshal Brian S. Geraci