"Workers have told me they've been fired for no reason at all," Democratic City Councilman Brad Lander, who introduced a bill to ban the practice in the fast food industry,
told
The Guardian.
"Should employers have the right to fire people for any reason, including the most trivial reasons? Most people would say that's not a right people should have."
​
Proponents say that, in dismissing employees, fast-casual restauranteurs should need to show "just cause"—that is, proof of serious misconduct. But what compromises that misconduct is somewhat ambiguous. Under Lander's legislation, workers will be able to appeal firings via arbitration, a complaint to the Department of Consumer Affairs, or with a lawsuit.
[clip]
Westcott isn't wrong: The restaurant industry operates on slim profit margins, which
peak
around 4 percent, according to the financial information company Sageworks. So significant hikes to the minimum wage often necessitate staff reductions, as businesses struggle under the weight of increased labor costs. But employers may find themselves in a costly arbitration process for terminating employees they can't afford to keep, according to Michael Lotito, a labor attorney who represents the restaurant industry.
"I don't know how a small business owner would be able to survive in the circumstances of that bill," he tells
Reason.
While layoffs for economic reasons are hypothetically permitted under "just cause," there is quite a bit of uncertainty as to how the law would work in practice—meaning cash-strapped franchise owners could be susceptible to lawsuits for making bottom-line business decisions.
"It is that fear that will inhibit job growth, job expansion," Lotito says. That's especially true if its sister bill also passes, championed by Democratic councilmember Adrienne Adams: It would require that all staff layoffs be made in order of seniority, regardless of employee performance. "What you'll wind up doing is just buying everybody out, because it's going to be too expensive to arbitrate everything," Lotito predicts.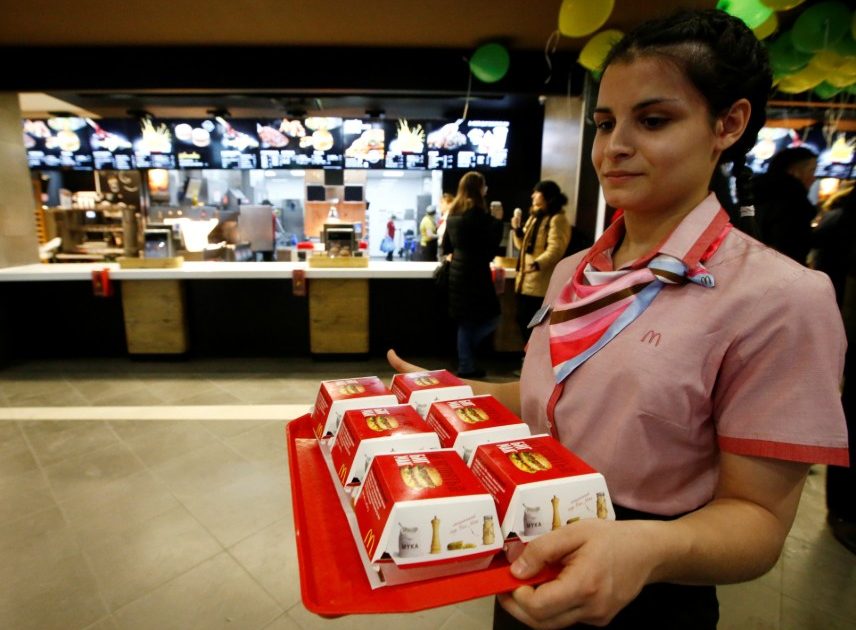 The proposal comes as restaurants struggle with the city's new $15 minimum wage.
reason.com
yeah and who is going to be 'judging' the legality of a Termination ?
Are business going to be require to 'prove' they cannot afford Y Employee before terminating the position