somd.com Editor
Staff member
PREMO Member
Patron
Meet little Orla! She is dog of the week at the Humane Society of Calvert County, 2210 Dalrymple Rd, Sunderland, Md.
Big thanks to Prince Frederick Chrysler for sponsoring this program by generously paying adoption fees each week for our featured pup!
Due to Covid restrictions, please fill out online application and call to schedule meet & greet.
Humanesocietyofcalvertcounty.org
410-257-4908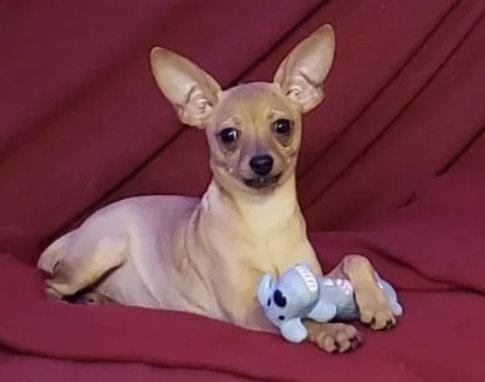 Orla is a 4 month-old outgoing, energetic and loving puppy. she is in a foster home right now with dogs, cats and even goats. She could watch them all day. She loves kids and meeting new people, can be a bit shy at first as it's overwhelming but she's a very quick learner. Her favorite thing to do is run in front of the fireplace to relax. fireplace to get warm. She's obsessed with her portable heater. She loves toys and is starting to learn commands. She's doing great with crate training and going to the door to go potty outside. Orla would you best in a home with other Dogs that will play all clay with her.