Twenty percent of respondents said they have, 68 percent said they have not, and 11 percent indicated they remain unsure.
When broken down by party lines, nearly one-quarter of Democrats, 24 percent, said they have lost friendships, compared to 15 percent of Republicans.
The survey comes as politicians begin to alter their rhetoric toward unvaccinated Americans, the majority of whom, surveys suggest, do not plan to get the jab.
This week, Maryland Gov. Larry Hogan (R) scolded unvaccinated Marylanders, accusing them of "willfully" putting others in danger. He also labeled them as a threat to freedoms in the state.
Similarly, New York City Mayor Bill de Blasio (D) bragged this week about dividing people further and taking action against the unvaccinated, forcing indoor restaurants, gyms, and entertainment venues to discriminate against them by barring their entry.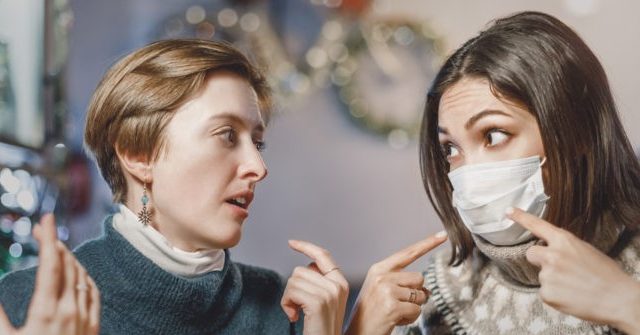 One in five Americans say they have lost friendships over disagreements on the Chinese coronavirus, a daily YouGov survey found.
www.breitbart.com