There is an alternative -
sodium-ion batteries
have the potential to be cheaper and more easily produced, if we can get past the problem of getting these batteries to work as well as the lithium-ion technology we're predominantly using. Now, we may have just gotten a huge step closer to this goal.
Researchers have produced one of the best sets of results so far for a sodium-ion battery, one that holds as much energy as lithium-ion, and performs as well as some commercial lithium-ion batteries. It's a "major development" in sodium-ion (Na-ion) battery research,
the team says
.
One area where Na-ion batteries might be particularly useful is in large-scale energy storage. As the world makes the transition to
renewable energy
, that storage is going to be ever more important – and we're going to need battery technology that's cheap to produce and straightforward to scale up.
'The key challenge is for the battery to have both high energy density and a good cycle life,"
says materials engineer Junhua Song
, from the Lawrence Berkeley National Laboratory.
Right now, lithium-ion batteries have the advantage over sodium-ion: they last longer, and they hold more energy. One of the reasons is that a lot of potential materials used for the cathode – the part of the battery that receives the flowing electrons – end up with a damaging build-up of inactive sodium crystals, eventually killing the energy transfer.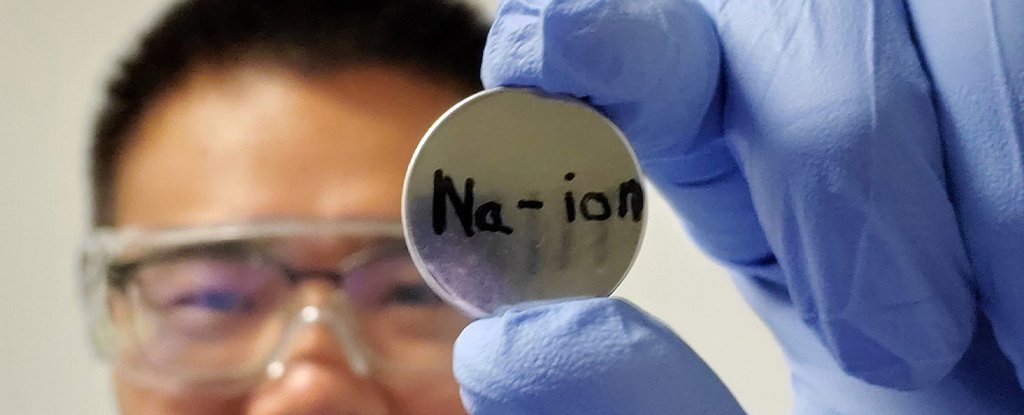 So much of our everyday tech runs on batteries, the importance of lithium-ion rechargeables cannot be overstated.

www.sciencealert.com