~*~ Rara Avis ~*~
PREMO Member
In a new study, researches have taken a closer look at a

2003 paper

concerning penguin poop. Hiroyuki Tajima and Fumiya Fujisawa, from Japan's Kochi University and the Katsurahama Aquarium, explained their findings in "

Projectile Trajectory of Penguin's Feces and Rectal Pressure Revisited

."

"The flying distance of penguin's feces reaches about 0.4 m even on the ground.
Since a typical height of a Humboldt penguin is given by 0.4 m, this distance corresponds to the situation that if a human being whose height is 1.7 m tries to evacuate his/her bowels, the object could fly to 1.7 m away."

They even included an illustration!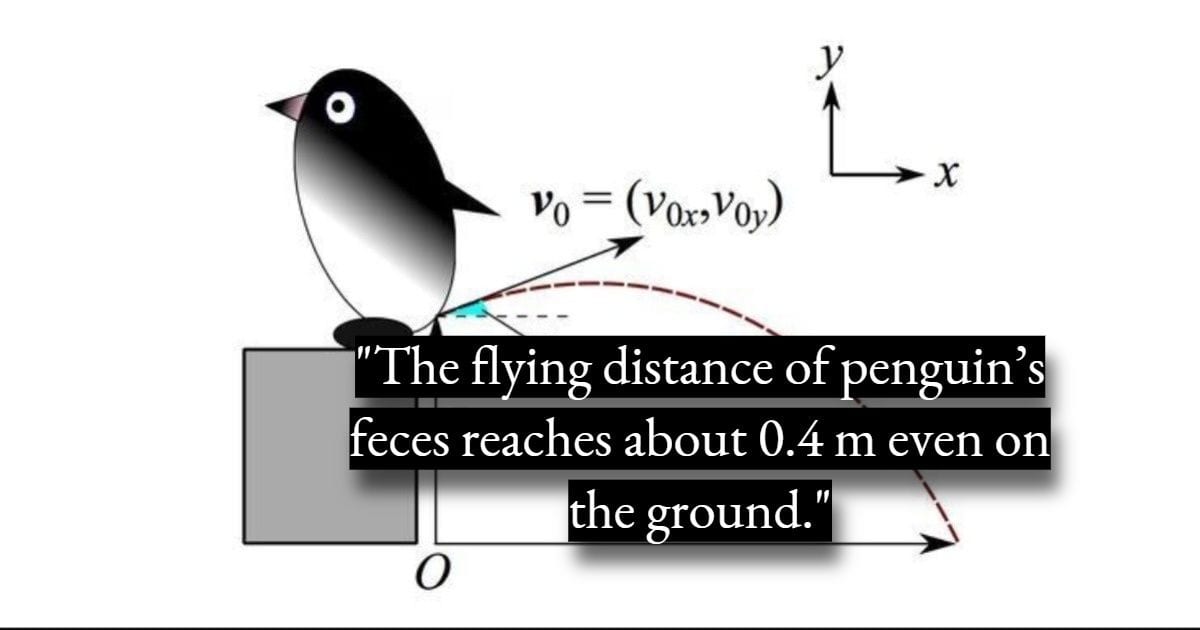 Apparently some scientists really want to learn about penguin poop. While people have received an indirect lesson on fluid dynamics via COVID-19, one

didyouknowfacts.com