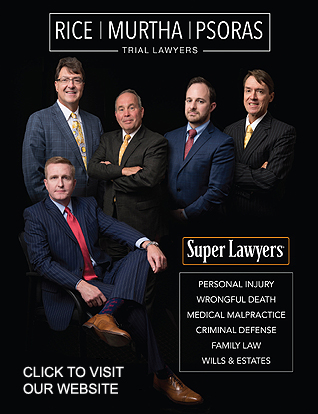 With over 120 years of experience, their team of lawyers and experienced legal support professionals work to help you in a time of legal need.
Sheriff Steve Hall is proud to announce the well-deserved promotion of several St. Mary's County Sheriff's Office deputies.
Lieutenant Shawn Moses was promoted to Captain of the Administrative Division on June 1, 2023, responsible for the oversight of the personnel section, records section, fiscal section, property unit and police services.
In reaching the rank of Captain, "this is the highest level of accomplishment," Sheriff Hall told Capt. Moses. "It's also the highest level of accountability."
Capt. Moses began his career with the St. Mary's Sheriff's Office in 2002 as a student intern while attending St. Mary's College of Maryland. He was hired as a deputy sheriff in 2004 and served in the Patrol Division from 2005 to 2008. In 2008, Deputy Moses was transferred to the Vice/Narcotics Division and was promoted to Deputy First Class. In 2010, he was promoted to Corporal and promoted again in 2015 to Sergeant.
In 2018, Sgt. Moses joined the Special Operations Division where he oversaw the Lexington Park and Leonardtown COPs Unit. In 2021, Sgt. Moses was tasked with developing a strategic enforcement plan called the Youth Gun Violence Task Force, which later became the Criminal Intelligence Unit within the Criminal Investigations Division.
In July 2021, Sgt. Moses was promoted to Lieutenant and joined the Criminal Investigations Division as the Assistant Commander.
Sgt. Sheena Tirpak was promoted to Lieutenant on June 1, 2023.
"You have the trust of this agency. You have the trust of this community," Sheriff Hall told Lt. Tirpak. "You are an instrument to navigate the future of this agency."
Deputy Nicholas Hill was promoted to Deputy First Class on May 18, 2023.
Deputy Michael Walker is promoted to Deputy First Class, effective on June 3, 2023.
Disclaimer: In the U.S.A., all persons accused of a crime by the State are presumed to be innocent until proven guilty in a court of law. See:

https://so.md/presumed-innocence

. Additionally, all of the information provided above is solely from the perspective of the respective law enforcement agency and does not provide any direct input from the accused or persons otherwise mentioned. You can find additional information about the case by searching the Maryland Judiciary Case Search Database using the accused's name and date of birth. The database is online at

https://so.md/mdcasesearch

. Persons named who have been found innocent or not guilty of all charges in the respective case, and/or have had the case ordered expunged by the court can have their name, age, and city redacted by following the process defined at

https://so.md/expungeme

.