"Now everybody is armed with a degree. What kind of world is that?" asks Rowe. "Everybody dreams of being in the corner office, but nobody knows how to build the corner office?"
Lots of good jobs in skilled trades don't require a college degree, he points out. "The push for college came at the expense of every other form of education. Shop class was taken out of high school. We have denied millions of kids an opportunity to see what half the workforce looks like."
It's a reason America now has a shortage of skilled trade workers.
Yet, plumbers, elevator mechanics construction managers, etc., make $100,000 a year.
MikeroweWORKS Foundation gives young people scholarships to schools where they learn such trades. He seeks to make skilled labor "cool" again.
One Rowe scholarship recipient, Chloe Hudson, considered college but was shocked at what it cost.
"I was like, 'I can't afford this!' I don't want to be saddled with student debt the rest of my life!"
Instead, thanks to her Rowe scholarship, she learned how to weld, and now she has no trouble finding work.
"I've been under nuclear plants … been in water systems," Hudson recounts. "Those jobs make me appreciate what I have now so much more."
Americans took out $1.7 trillion in government loans for college tuition. Now, some don't want to pay it back. President Joe Biden says they shouldn't have to. He wants to cancel at least...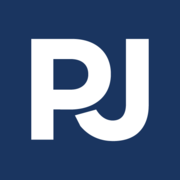 pjmedia.com