ULTRA-F###ING-MAGA!
PREMO Member
Canada 'Freedom Convoy' appears peaceful and respectful despite Trudeau claim of 'hateful rhetoric'
Trudeau suggested the convoy expressed 'violence' but an attendee said 'it was all peace and love'
Images from Canada's "Freedom Convoy" rally to protest COVID-19 restrictions over the weekend show an energetic but peaceful rally – despite Prime Minister Justin Trudeau's claim that the protesters are "a small fringe minority" expressing "hateful rhetoric" and "violence toward fellow citizens."
Connor LaRocque, an entrepreneur who said he became inspired to attend the rally after witnessing the convoy pass through his hometown on the way to Ottowa, the Canadian capital, told Fox News Digital that he felt "very safe" and likened the environment to a football game.
"It was all peace and love the entire event," he said. "There had to have been over 100,000 people there, and it was all good vibes."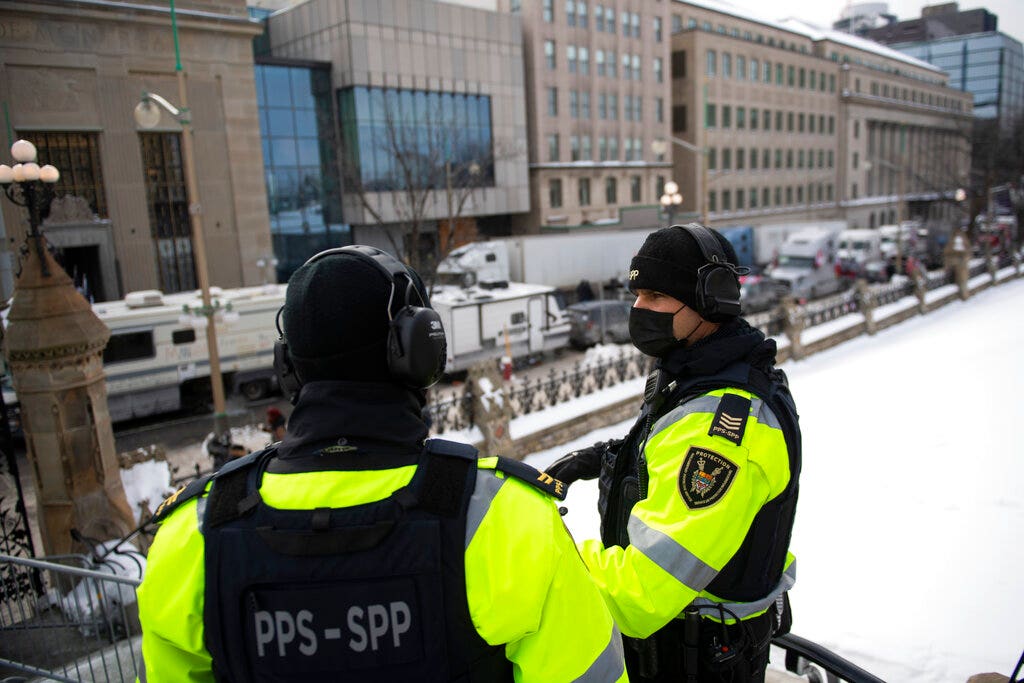 Images from Canada's "Freedom Convoy" rally over the weekend show an energetic but peaceful rally – despite Prime Minister Justin Trudeau's claim that the protesters are "a small fringe minority" expressing "hateful rhetoric" and "violence toward fellow citizens."
www.foxnews.com