Having a Beer while the world burns!
PREMO Member
In an interview with Pittsburgh CBS affiliate KDKA, Biden said that he would use federal power to "mandate" masks.
Q: So you would, in effect, mandate the wearing of masks.
Biden: I would do everything possible to make it required that people had to wear masks in public.
Biden fumbled with his mask throughout the interview, and has struggled with his own mask at previous events.
Biden went on to say that he would take off his mask when taking the oath of office if he won the election.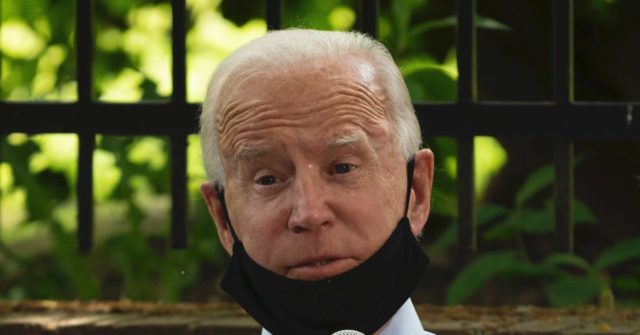 Former Vice President Joe Biden said Thursday that he would compel Americans to wear masks in public if elected president.
www.breitbart.com