ULTRA-F###ING-MAGA!
PREMO Member
The jetted beam was initially red in color before it decayed over four days and changed to a blue hue
A supermassive black hole swallowed up a star, ripping it apart, and uniquely expelled a beam of light from its center.
In a scientific research report published on Wednesday, astronomers say a previously unknown black hole was made known to observers when a star passed too close and was devoured.
Astronomers then observed a jetted stream of "afterglow" from the catastrophe, which experts call a Tidal Disruption Event (TDE), heading straight toward the Earth.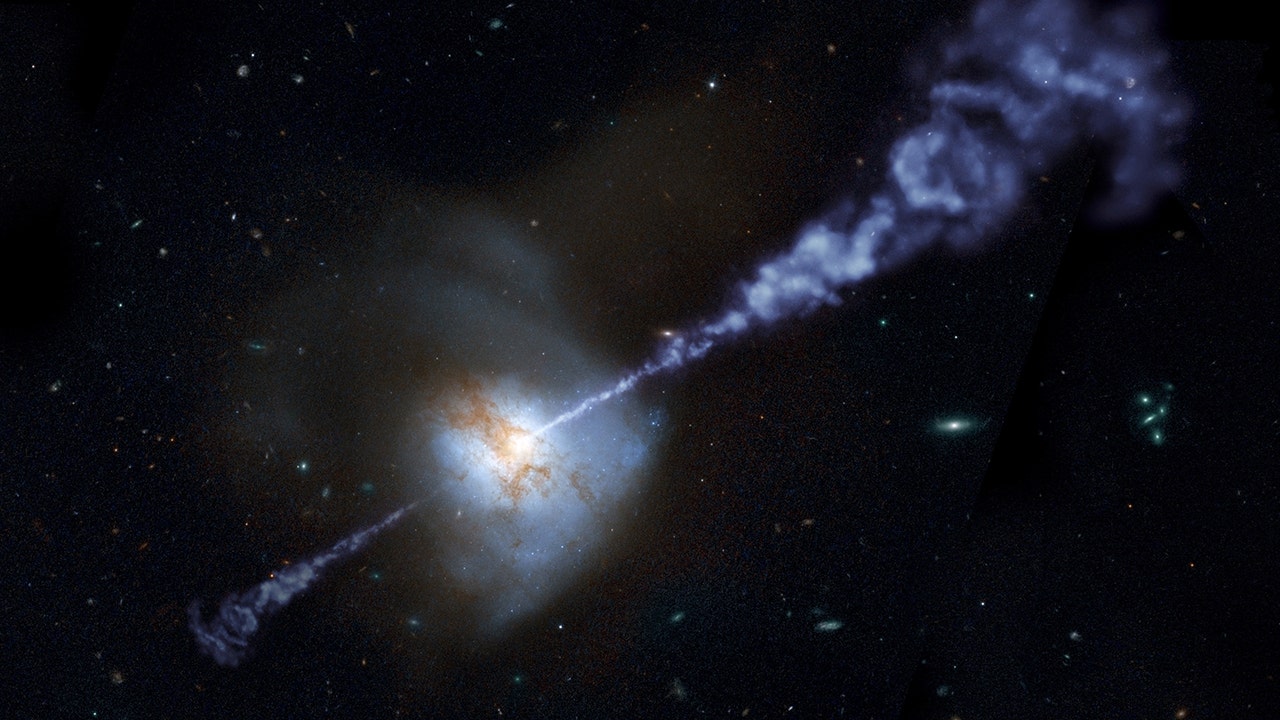 Astronomers discovered light jetting out from a tidal disruption event, where a supermassive black hole swallowed a star. The beam of visible light is heading towards the Earth.
www.foxnews.com