"I'm sorry - the next female that tries to whip her boob out to breastfeed in front of my kids will get a black eye," Clark wrote. "Move that baby because I'll punch it too."
It didn't take long for other parents to call out the ignorant woman,
prompting her to post a follow-up thread
before deleting her post entirely. Clark attempted to defend herself by claiming that her words were only directed toward one woman in particular, who she did not name publicly, that shows up at her place of work and breastfeeds her baby.
"Do what you want, but I find it very immature that you as a mother would go out of your way to come to a place that you know I work at and breastfeed," she wrote.
She also clarifies that she does not have an issue with breastfeeding in general, however, is against those who do it around her children. "Pulling your boob out in front of my kids on purpose just to prove a point is simply represented by who you are as a person," she adds.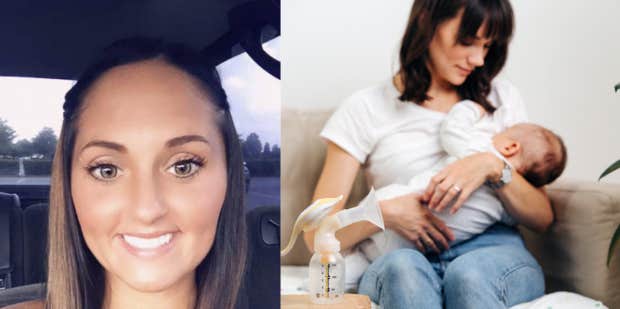 She says she'll punch the hungry baby too.
www.yourtango.com