I'm not exaggerating when I tell you that this next story is possibly the most significant development in the ongoing vaccine story — since day one. And it's only one of two such blockbuster developments today.
Yesterday, Florida broke bad, again, this time by issuing an explosive new advisory RECOMMENDING AGAINST THE COVID INJECTIONS FOR ALL MEN UNDER 40 YEARS OLD.

First of all, I am not making that up. Second, it gets even better.
Florida's Department of Health issued the new guidance yesterday. It begins by stating that Florida conducted its OWN analysis of the mortality risk following the jabs, using an evidence-based technique called the "self-controlled case study," which was originally developed for evaluating vaccine safety.
Let's pause for a moment, and consider the implications from just that one fact.
First of all, in over two years, Florida is the first and only state to conduct a study of vaccine safety. Period. And it would not have happened without Governor DeSantis appointing a heavyweight, highly-credentialed intellect like Harvard-trained doctor Joseph Ladapo as the state's Surgeon General.
Second, the federal Centers for Disease Control, with a budget larger than some countries' annual gross domestic product, has never studied jab outcomes. For some reason. Nor has the FDA. Nor has the NIH. Each of those agencies would naturally have been expected to laser-focus on vaccine safety from the very first injection. Nope.
So Florida did it for them.
Governor DeSantis just shattered the gigantic bulletproof glass wall protecting Pfizer and Moderna from ACCOUNTABILITY. You were probably only thinking in terms of how the new guidance would affect shot uptake. Think bigger. A LOT bigger. The guidance now constitutes a state-sanctioned finding that the shots are NOT "completely safe and effective." Judges will pay attention to this.
Here's what Florida's analysis found:
[T]here is an 84% increase in the relative incidence of cardiac-related death among males 18-39 years old within 28 days following mRNA vaccination… With a high level of global immunity to COVID-19, the benefit of vaccination is likely outweighed by this abnormally high risk of cardiac-related death among men in this age group… Males over the age of 60 had a 10% increased risk of cardiac-related death within 28 days of mRNA vaccination [while] Non-mRNA vaccines were not found to have these increased risks among any population.
"Abnormally high risk." In other words, males 18-39 were almost twice as likely to die after getting the shot. It's also worth noting that the analysis didn't even consider non-fatal vaccine-induced injuries.
Finally, the one-page guidance expanded the state's previous recommendation from March against vaccinating children for covid, now including infants and toddlers. Florida now recommends against jabbing ANY kids, regardless of age.
This is SO huge. Let's talk about all the implications. First, corporate media will ignore the story, because that's the psyop playbook for bad news that can't easily be discredited. They'll just pretend like it didn't happen.
There's a reason I predict corporate media will NOT follow the usual path of criticizing Florida's analysis for not being peer-reviewed or using the right data or being politically motivated or whatever. Since Florida is a STATE GOVERNMENT, media can't just call the guidance an 'outlier.' To discredit the guidance, they'll have to do all that other stuff PLUS come back with opposing research evidencing the shots REDUCE mortality.
Which they can't. They can't produce that research. Because that research does not exist. And everybody knows it.
Next, unlike media, doctors and healthcare institutions cannot ignore the new guidance, because they MUST follow best practices to get their covid liability protection. And Florida just established a new best practice, or 'standard of care,' as follows:
Based on currently available data, patients should be informed of the possible cardiac complications that can arise after receiving a mRNA COVID-19 vaccine.​
See? The new best practice requires ALL patients to be informed of cardiac complications before they receive a covid shot, and kids and men under 40 told that the state recommends AGAINST the shots. Before jabbing patients, pharmacies, doctors, nurses, and every other healthcare professional in Florida will now have to inform people of the cardiac risk, or their liability shields may disappear in a puff of legal dust.
ALL patients — men and women, regardless of age — who are confronted by doctors insisting on jabs can now produce a single page, Florida's new guidance, and shut the doctors up. It's a mic drop moment for patients in Florida, but even patients in other states can wield the guidance — because there's no opposing evidence, apart from vague hand-waving by federal officials.
Students in colleges can use this guidance. Military service members can use this guidance. Employees can use this guidance. All they have to say is, "I have some family history of cardiac problems, so I don't think the risk is justified IN MY CASE." Done!
Finally, lawyers now have something to work with, something to get their fingernails under, a place to start. My attorney brain is already bursting with ideas.
Get ready! Like everything, it will take time, but it's going to be GREAT.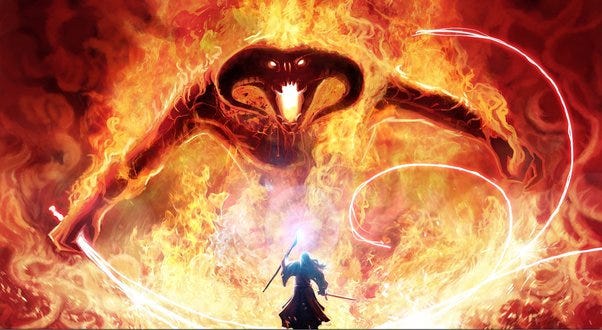 An all-good news roundup. The tide is finally turning.
www.coffeeandcovid.com
Links:
Florida's guidanc
e.
Florida's analysis
.