Steep discounts in Dallas for Cowboys
This really makes you shake your head. I can't wait to hear the explanation. Sort of like the college player that forgot to pay for his crab legs and walked out of the store with them.
I bet DoWhat would have sprung for some undies to give to deserving cowboy.
Dallas Cowboys reserve running back Joseph Randle was arrested for shoplifting from a suburban mall Monday night.

Joseph Randle, who has a base salary of $495,000 in 2014, is accused of stealing underwear and cologne from a Dillard's in a suburban mall.

Randle was charged with a misdemeanor Class B theft of $50 to $500
Not a mug shot
http://espn.go.com/dallas/nfl/story/_/id/11699736/dallas-cowboys-rb-joseph-randle-arrested-shoplifting
Mug shot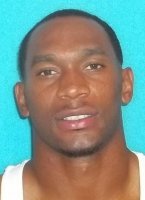 Last edited: